Rise
Positive Behaviour Support (PBS) is a person-centred approach that aims to understand the underlying reasons behind challenging behaviour. Our PBS Practitioners work with individuals and their families and carers to identify the individual's needs, and determine the best strategies and supports to meet these needs and help them live a happier life. We provide a responsive and flexible service and are dedicated to supporting people on their terms.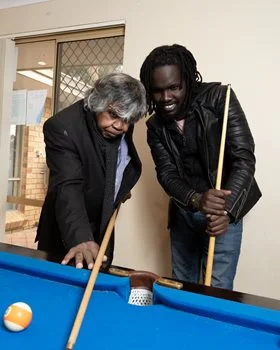 The Importance of PBS
No matter who we are, we all use behaviours to communicate with others. If our needs are not being met and we are unhappy, we can engage in behaviours that can be concerning and unsafe to ourselves and/or others. 
PBS involves identifying the environmental and social factors that may contribute to an individual's behaviour. Then in collaboration with the person and their support system, a set of strategies and resources are developed that are specific to the needs of the person. The focus of these strategies is on education and skill building.
Our Key Principles
Understand the individual : Every person is unique, and the behaviour they display is a result of various factors such as their personality, environment, and past experiences. Our team seeks to understand the person's unique characteristics, strengths, and challenges to develop a tailored approach to support them.
Focus on the positive : Instead of focusing solely on challenging behaviour, PBS emphasizes identifying and sustaining the strengths of the individual and their support system. By focusing on the positive, the individual is more likely to feel valued, and their quality of life  is more likely to improve.
Collaborative approach : PBS is a collaborative approach that involves the individual, their support network, and professionals working together to develop strategies to improve quality of life.  Everyone's input is important and valued, and everyone works together to achieve the best outcomes.
Proactive strategies : PBS focuses on identifying triggers for challenging behaviour and developing proactive strategies to reduce the impact of behaviours on the individual and others. This may involve modifying the environment or routines, teaching new skills, or providing additional support.
Individualised support : We recognise that there is no one-size-fits-all approach to implementing positive behaviour support. Instead, it involves developing individualised support plans that are tailored to the person's unique needs and circumstances.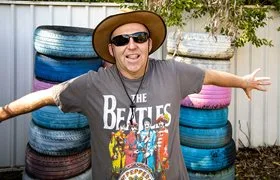 The PBS team can assist with:
Interim behaviour support and safety plans
Comprehensive behaviour support plans
Reviewing current behaviour support plans
Quality Assurance Panel Process (WA based)
External Professional Supervision
How much does it cost?
The PBS service is funded by the National Disability Insurance Scheme (NDIS) under the line-item Capacity Building – Improved Relationships . If you feel this service is needed and not funded within your plan, speak to your Support Coordinator or NDIS Planner.
Contact Rise today

Rise's Positive Behaviour Support Program is led by Margaret Bates who is a qualified and experienced practitioner with expertise in understanding positive behaviour change and working with the person and their support system towards improved quality of life outcomes.  

To find out more or place a referral, email PBS@risenetwork.com.au or call 08 6274 3737. 
Contact us today.
We're here to support you.