Rise
Our friendly gardening team can give your garden the attention it deserves. Whether it's mowing lawns, weeding or clearing pathways, we will  look after your garden with the utmost care and professionalism. Our mission is to provide a safe and comfortable environment, allowing older Australian's to fully enjoy their outdoor spaces.
Our skilled team is also well-versed in home maintenance. From minor repairs to gutter cleaning and general upkeep, we are committed to creating a safe and enjoyable home environment.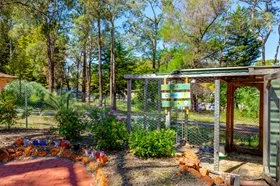 Gardening Services
Lawn mowing and whipper snipping
Raking leaves 
Pruning small hedges and trimming shrubs
Clearing pathways
Leveling ground for safe access (not paving)
Maintenance Services
Changing batteries in smoke detectors
Changing light globes
Cleaning exterior windows (single storey only)
Repairing clothes lines
Gutter cleaning (single storey only)
Contact us today.
We're here to support you.