Rise
Stay active, make new friends and connect with your community. You'll find a whole range of activities and clubs for people of all abilities at our social centres across Perth.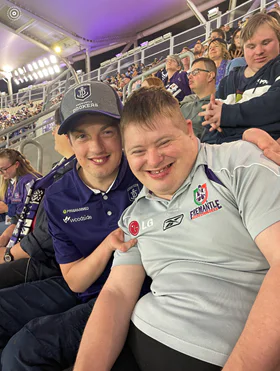 Our Activities
Arts Hub - If you're feeling arty, creative or want to learn a new hobby check out our Arts Hub in Warwick. The perfect place to explore your creative side and let your imagination run wild.  At the Arts Hub we believe everyone has unique talents and anyone can have a go. Whether you enjoy painting, pottery, woodwork, craft or enjoy social outings we have something for everyone. You can learn more about the Arts Hub here.
Youth Group - Located in  Koongamia, the Youth Group meets on Wednesdays and Fridays to learn new skills, hang out with friends and explore Perth.
Leisure Focus  – Fun with cooking, craft, social groups and outings to connect to the community and make new friends. 
Contact us today.
We're here to support you.