Rise
Fees & Prices
Many of our services can be provided under funding packages offered by the Australian Government so there is minimal to you. Eligibility is based on your care needs as determined through an assessment.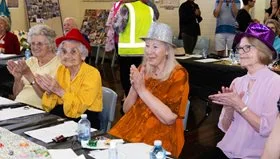 Commonwealth Home Support Program (CHSP)
Most older Australians start receiving support with a few tasks around the home through the Commonwealth Home Support Programme.
An aged care assessment by the Australian Government will determine your eligibility for the CHSP, including specific services.  
Further information is available on the My Aged Care website here.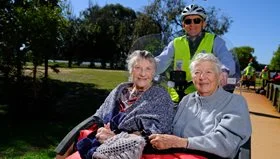 Home Care Packages (HCP)
Home Care Packages provide a higher level of support and are an option if you need help with many everyday tasks, or if the care you need is more complex. 
If the Australian Government has assessed and approved you for a home care package, you will be advised of your package level based on your current needs. 
Further information is available on the My Aged Care website here.  
Eligibility for Home Care Packages
Being eligible for a Home Care Package means that the government will subsidise the cost of your care. 
People with a high income may be required to pay an income tested fee which is a contribution calculated through an income assessment. This fee takes into account your personal income (including your pension) and is different for everyone. However, full pensioners with no other assets do not pay an income-tested care fee.
You can find out how much the government contributes to each level of package and more information about the income tested fee, including a home care fee estimator here . You can check to see if you meet the requirements for a Home Care Package and apply for an assessment on the My Aged Care website here .
Contact us today.
We're here to support you.