Rise
Make the most of your NDIS Plan
Our NDIS Support Coordinators are here to ensure you get the very best from your NDIS funding and have the support network you need to achieve your goals. You can use your support coordination funding to focus on specific goals outlined in your plan, such as finding a suitable home and living supports.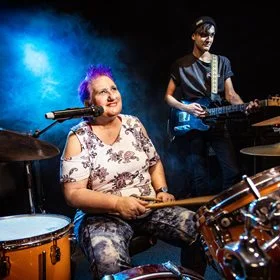 How Can We Help You?
Understand and use your NDIS plan.
Connect to other NDIS providers and government services.
Complete NDIS plan reviews, including asking for more funding if your circumstances change.
Maintain a budget to manage your supports.
Manage challenges that may arise in the services you receive and ensure consistent delivery.
Increase your capacity to manage service delivery tasks, live independently and connect with the community.
Levels of Support Coordination
Support connection : This level of support is designed to help you connect with informal, community, and funded supports that can help you achieve your goals.
Support coordination : This involves the coordination of various supports to help you understand and utilize your plan effectively. Your Rise Support Coordinator will work with you to develop the skills you need to maintain relationships, manage service delivery tasks, live independently, and participate in your community. They will also ensure that a mix of supports is used to maximise your capacity to achieve your goals.
Support Coordination and your NDIS plan
Your NDIS plan may be able to fund your Support Coordinator. This is determined in your NDIS planning meeting. If it is deemed reasonable and necessary, support coordination will be included in the Capacity Building budget, which is a fixed amount allocated for a support coordinator to assist you in utilizing your plan effectively.
We're the experts on Support Coordination
Our team know a lot about the NDIS and the range of available services, as well as the providers in the sector.  We can help you make the most of your plan and ensure you feel confident that you will reach your goals. We will also make sure you have enough information to make an informed decision about the services you employ and help you if you want to change them. 
Your Rise Support Coordinator works with you separately from any other services you may receive from Rise. For example, if you live in a Rise property, your Support Coordinator will be a different person than your House Coordinator.  You can also have a Rise Support Coordinator even if you don't receive any other services from Rise.  
Contact us today.
We're here to support you.