Rise
Who We Are
Rise has been supporting people to follow their dreams and pursue their passions for over 40 years. This includes older Australians, those living with disability or mental health issues and young people.
Whether you need support at home or accessing community services and activities our team can be there for you. And because we're a not for profit organisation we always put you first -your voice, your story and your vision.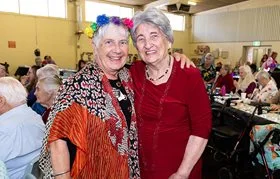 Our Vision
Celebrating People.
Our Purpose
Helping people live a great life.
Our Values
During times of change, our values always drive what we do and how we do it.
Integrity: We do the right thing.
Respect: We listen and trust.
Welcoming: We offer a place to belong.
Optimism: We are hopeful and confident.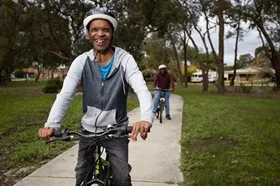 Our Code of Conduct
At Rise we commit to making a valuable contribution every day, in helping the people we support to live a great life. Our Code of Conduct guides us in our commitment to working with each other, the people that we support and our wider community.  It explains the standards of behaviour that we all agree to meet when we work at Rise, by upholding our values of Welcoming, Respect, Integrity, and Optimism. 
You can read our Code of Conduct here .
Contact us today.
We're here to support you.